The number of people who use smartphones exceeded 3 billion in February 2020, according to Statista. And in the next few years, this number is projected to grow by several hundred million.
Currently, 80% of users use a mobile device to search the internet, according to Quoracreative, with almost half of all online transactions being done on a mobile device. Further, based on an AdWeek survey, consumers spend five hours or more each day on their smartphones, while about 70% of web traffic is from mobile devices (CIODive, 2018).
Today, people visit websites, read emails, and buy products and services all via their smartphones, in addition to checking social media, watching movies, and playing games. As a result, handheld devices have changed the way brands interact with consumers. If you want to be able to reach your target market, you are going to need to go where your customers go – their cell phones.
What is Mobile Marketing?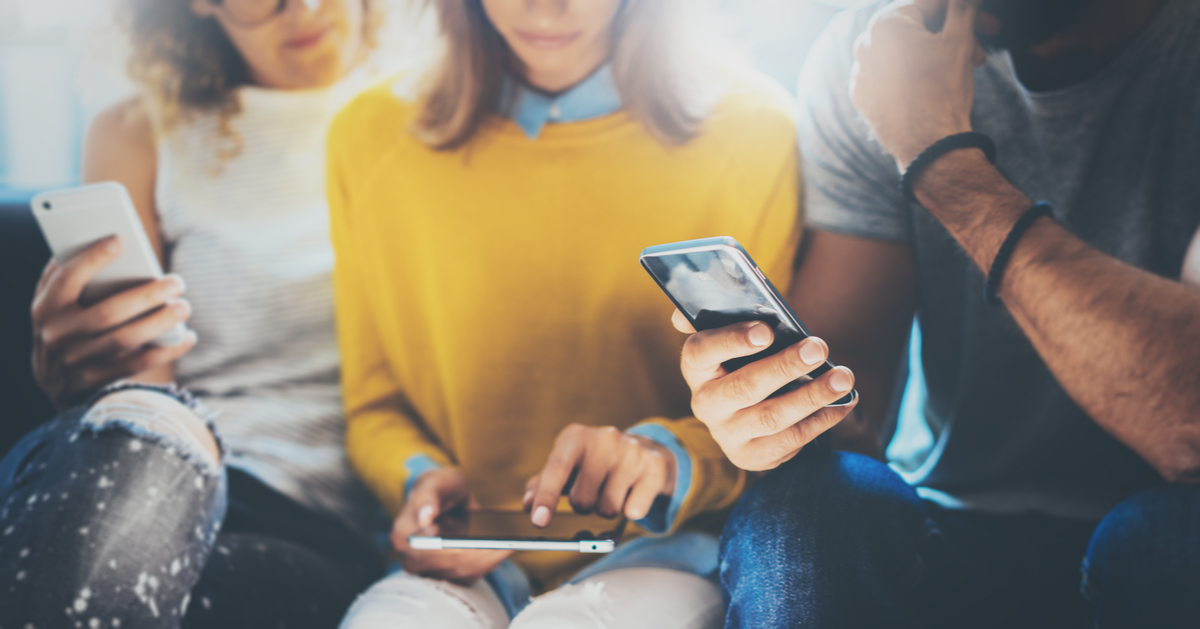 Mobile marketing is all about marketing your products or services to the public through a mobile device, such as a smartphone or tablet. And while some define it as a "tablet and smartphone marketing" technique, this type of marketing encompasses communication with consumers through a wide range of delivery channels that include SMS messaging, email, web push notifications, in-app advertising, and more.
Why Does Mobile Marketing Matter So Much?
Across the globe, smartphones have become an essential part of consumers' lives, pushing companies to invest in mobile marketing strategies. In this way, current trends point towards mobile advertising and SMS marketing. Here's how mobile marketing can help your brand:
1.   Increase your reach
As previously mentioned, there are more than three million mobile phone users across the globe. And in the United States alone, 81% of adults opt for mobile devices. Such numbers indicate a large potential in terms of brand reach.
Additionally, 80% of smartphone users report that they check their phones first thing every morning. And according to a Nielsen report, Americans spend an average of 1 hour and 39 minutes a day consuming media on their smartphones. Brands who want to reach potential and existing customers may be more likely to do so by using a mobile media marketing campaign than through other traditional platforms.
2.   A more personal connection
Individuals often consider their smartphones as an extension of their selves. In fact, most people keep their phone within an arm's reach at all times, as it can keep them connected to family and friends, as well as provide a sense of security. Because of this, when brands get in touch with individuals through their phones, users may be more opt to trust them. As a result, brands are able to cultivate a personal one-on-one connection.
3.   Message customers instantly
Aside from increasing your brand's reach, a mobile marketing strategy can help you deliver your message to your customers instantly. Not only that, but according to research, nearly all text messages are read by recipients within three minutes.
One study also discovered that text messages have a 98% open rate with a response rate of 45%. Brands can reach consumers faster with promotions, appointment reminders, and time-sensitive updates.
4.   Mobile eCommerce
In 2016, 34% of global eCommerce was mobile commerce. Two years later, almost 40% of all retail eCommerce sales in the U.S. is made up of mobile sales. And by 2021, eMarketer expects 53.3% of all retail eCommerce sales will be mobile sales. Moreover, around 78% of searches made on mobile phones have ended with a local purchase.
5.   Cost-effective
Mobile marketing campaigns that involve sending out SMS and creating mobile-optimized websites can be cheaper than running TV or print ads. While it may be necessary to invest more money upfront for a mobile marketing platform, it can cost you a lot less in terms of marketing in the long-run. Trends also show that companies who opt for mobile strategies can earn more money over time.
6.   Customer engagement
Brands can use the sense of security that users feel on their mobile devices to their advantage. According to a study, 61% of consumers view brands in a positive light when they are able to visit the company's website using their mobile phones, and without encountering any problems.
Moreover, you can utilize mobile marketing to keep your brand "top of mind." Push notifications, SMS messages, and in-app notifications can help strengthen brand recognition, customer interaction, and increase customer trust.
How Does Mobile Marketing Work?
Mobile marketing works in similar ways to traditional types of marketing, but with one exception: you reach out to your customers and engage with them through their mobile devices. And because 80% of internet users search the web via their smartphones, brands can capitalize on the reach that mobile devices already have.
There are several steps that you need to take to get your mobile marketing campaign off to a great start. First, you need to develop a mobile marketing strategy (which will be explained in further detail below). Second, you need to choose the mobile marketing method that best suits your objectives and strategy. Lastly, you will need to analyze your mobile marketing strategy and tweak it to produce better results.
Developing a Mobile Marketing Strategy
There are a variety of methods that you can include in your overall mobile marketing strategy. Take note that while these methods can be incredibly effective, they may not be suitable for every type of business. The following steps can help in developing an effective mobile marketing strategy:
1.   Define your objectives
It is important to note that you will not be able to measure the success of your mobile marketing strategy without knowing what your goal is. Do you want to use your mobile marketing in order to get new leads? Do you want to increase sales in a certain location? Do you want to cross-sell and/or upsell a product or service?
2.   Define your target audience
If you want to be effective with your mobile marketing, you need to drive a connection with your target market. To do that, you need to define who your audience is, otherwise known as your buyer personas or ideal client profiles.
Buyer Personas are fictional representations of your ideal customer. To create a buyer persona, you will need to get real data about your existing customers and subsequently conduct market research. Some of the data that is needed to determine buyer personas include demographics, behavior patterns, preferences, and motivations.
3.   Optimize your website for mobile
Once you have your strategy and buyer personas ready, the next step is to make sure that your website content can easily be seen by your target audience on their mobile devices. Additionally, you need to ensure that your website loads quickly on mobile devices. Image-heavy websites tend to load more slowly, which can decrease customer satisfaction and cause mobile users to abandon the website. In fact, according to the Aberdeen Group, a delay of one second can decrease customer satisfaction by 16%, resulting in a 7% loss in conversions, and lower page views by 11%.
Here are several other important factors to keep in mind when optimizing content for mobile platforms:
Over 57% of customers would not recommend a business to others if they had a bad mobile experience.
40% of customers have visited a competitor's website after a bad mobile experience.
About 74% of customers return to a website if it works well on their mobile phones.
There are several other benefits to creating a responsive website:
Improved user experience
Clean, flexible grids and layouts
Increased site speed
Better SEO (higher search rankings)
Faster website development
Easier maintenance
Lower bounce rates
4.   Integrate your business activities with your mobile marketing strategy
Customers today typically want their favorite brands to utilize mobile marketing technology to interact with them. Not only do you need a mobile-friendly website, but you may also need to provide an app, offer mobile payments, have a presence in social media, provide engaging digital content, offer paper-free communication, and enable customers to provide feedback using technology (customer support).
Types of Mobile Marketing Strategies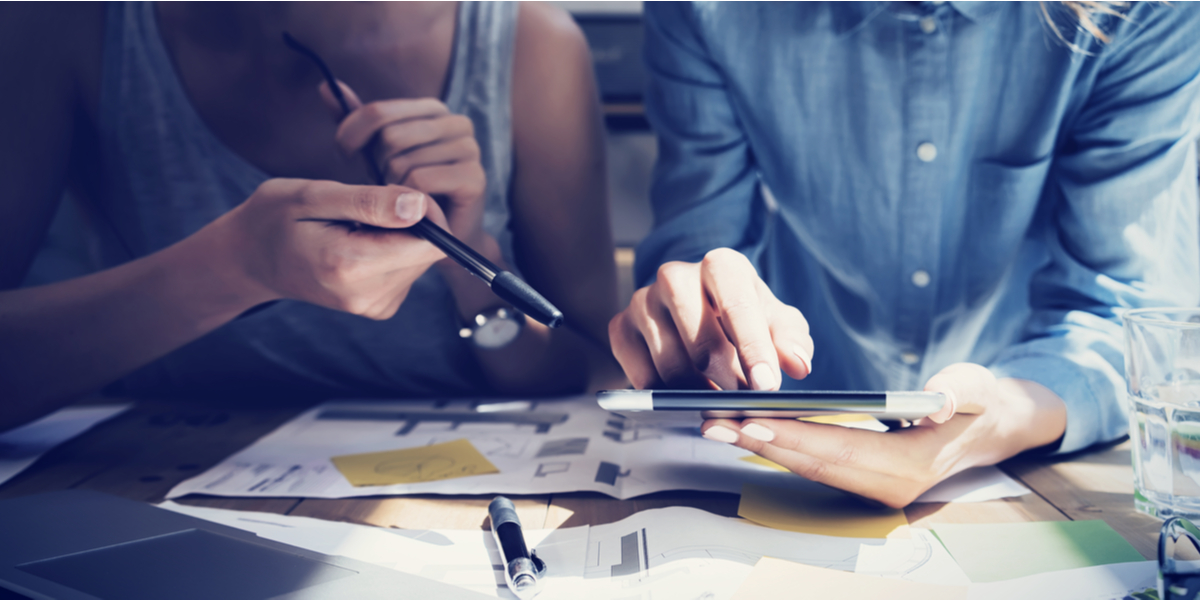 There are a number of viable mobile marketing methods that you can employ to achieve your business goals. The kind you choose will depend on your company, industry, target audience, and your marketing budget.
App-based Marketing: This is a type of mobile advertising. Because over 90% of the time spent on mobile phones are on apps, deploying ads within the app itself can be quite an effective marketing technique. Take note that you do not need to create an app in order to utilize app-based marketing. You can use services that enable you to have your ads appear in third-party mobile apps.
In-game mobile marketing: This is similar to app-based marketing. You still deploy ads in apps except that you are focusing on mobile games. In-game ads can be video ads, full-page image ads, or popup makers. Aside from popup ads, another way that companies are using in-game marketing is to have their name or products featured within the game. A good example of this is when automobile manufacturers such as Ford and Chevy had their real cars featured in racing games. Doing this allowed them to blend their ads organically into an immersive game. In-game marketing can be an effective way to reach your target audience.
The number of people playing video games today has increased exponentially. Based on a report made by the Entertainment Software Association, video and computer games are played by up to 65% of households in the U.S. every year.
QR codes: QR codes are similar to barcodes. They are scanned by a smartphone's camera and then usually takes the customer to a webpage. In other cases, QR codes can also be used to offer coupons or enter a raffle. Marketers can use QR codes to combine physical and digital marketing. They can attract consumers by placing QR codes on receipts or public places, piquing customers' curiosities. One great thing about QR codes is that they are easy to track and can be deployed anywhere.
SMS Marketing: This is one of the most trusted types of mobile marketing techniques. You can send your customers updates and reminders through SMS. This form of mobile marketing can be effective because 98% of all text messages are opened and read within minutes of receipt, 61% of customers prefer receiving offers through their mobile, and 43% of customers interact with a brand via text message. One thing you should note about this type of mobile marketing is that you will need to obtain consent from your consumers.
MMS Marketing: MMS is short for multimedia messaging service, which is similar to SMS marketing. It allows brands or websites to send messages that include images, videos, gifs, and even audio files to users. In short, you can add different types of rich media that can be included in your text. Compared to SMS marketing, with MMS marketing, you are able to provide customers a better experience due to the addition of media. In fact, according to SinglePoint, the MMS open rate exceeds 99%.
Location-based marketing: This is a type of mobile advertising enables ads to appear on mobile devices based on the customer's location in relation to a business. Location-based marketing can be effective for all types of businesses because smartphone users often perform local searches on their mobile devices before purchasing items.
Push notifications: This form of mobile marketing strategy uses notifications displayed on mobile devices to keep users in the loop. Such notifications can serve multiple purposes, some of which include informing customers with promotions and updating users on new features. An advantage of utilizing push notifications is that it can help remind customers about the app, which can increase customer retention. According to studies, push notifications can lengthen customer retention of 90 days by 3 to 10 times.
Mobile Search Ads: These search engine advertisements work like Google search ads and are displayed when the customer uses Google or on a website. When optimized for mobile, the ads are more likely to be seen by users. Some mobile ads include a call-to-action for customers, such as a click-to-call button or a click-to-install button.
Mobile Advertising for Email: In 2019, 60% of email campaigns were opened on mobile devices, while only 10% were opened using laptops and PCs.
Email marketing can be an effective way to send relevant, highly customized marketing offers or ads to your potential and existing customers. Making sure that your email is optimized for mobile viewing can also increase your ROI. You can design your email for mobile in several ways. These include mobile-ready templates and balancing image size and text, to name a few.
Bluetooth mobile marketing: This is a type of proximity marketing, much like location-based marketing. The difference here is the type of technology being used. Bluetooth Low Energy beacons or BLE beacons can transmit a one-way signal that has a range of 80 meters on average. When the Bluetooth technology of your mobile device is turned on, it scans for nearby signals coming from BLE beacons. When it detects one, it can catch the message linked to the signal and is then displayed on your mobile device as a notification. Messages displayed can be promotional, a welcome greeting, a survey, or a custom URL (i.e., website, social media page, app).
With this type of mobile marketing, you are able to reach the right people at the right time. The main difference between this and location-based marketing is that it allows for indoor navigation. For example, you are not able to utilize GPS to drive traffic to your new store inside a busy shopping mall. However, BLE beacons work well within these parameters. You can utilize multiple beacons to map out the location of your target and send them tailored, personalized content based on that information, to "drive" them to your store.
Mobile Marketing Best Practices:
Always be clear and concise: Because screen size is much smaller on mobile phones, you have limited space to get your message across. Too many words or images can cause users to scroll past your AD.
Optimize for local: Remember that users often use their mobile phones to search for local content. Optimizing for location-based mobile marketing can help you align with your users' needs.
Keep your audience in mind: What kind of audience are you hoping to reach with your marketing? If they are gamers, then you should utilize in-game mobile marketing. If you are hoping to reach young users, you might want to use QR codes (Quick Response code).
Experiment with different strategies: The beauty of mobile marketing is that there are various techniques that you can test to see what works for your business and target market. For example, if you use mobile search ads, you might want to experiment with using a click-to-call extension.
Benchmark your results: Tracking and analyzing your results can help you maximize your Return on Investments or ROI. When analyzing results, it is important to look at your conversion rates, engagement metrics, and customer retention to learn what works for your business and what does not.