Marketing automation. It's a buzzword in the marketing world these days. A quick visit to Google trends shows that the number of searches for these keywords is still at an all-time high. And it's no wonder. According to Emailmonday, about 49% of companies currently utilize marketing automation tools in implementing their marketing strategy. For B2Bs, that number goes up to 55%. That number is just going to go up more and more in the years to come.
In fact, according to Forrester, companies are expected to spend over $25 billion on marketing automation adoption by 2023. And before you think that this figure is an exaggeration, in 2017 alone, companies spent $11.4 billion to automate marketing activities.
It makes sense that marketing automation is something that every business will need to learn about. If you're still thinking about dipping your toes in this new marketing trend, let's take a moment to explore just what this is all about and how it will benefit your business.
Marketing Automation: What is it?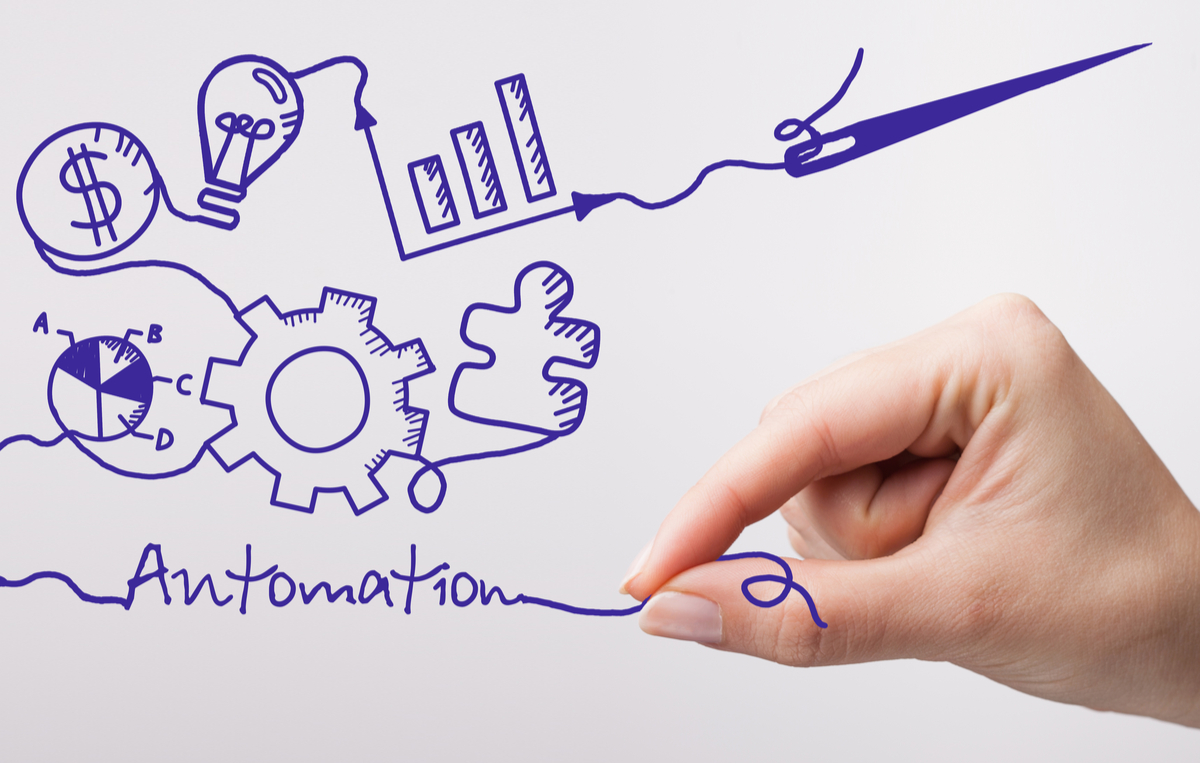 Marketing automation is software that automates marketing activities. Why automate marketing, though? What is there to automate anyway?
Well, marketing automation tools enable companies to streamline their various marketing tasks across multiple campaigns and channels to maximize efficiency and increase revenue. The tasks that can be automated include lead generation, segmentation, nurturing, customer retention, email marketing, social media posting, ad campaigns, and even measuring the ROI of your campaigns.
Instead of spending precious time on repetitive tasks, your sales and marketing team can focus on tackling more complex problems. You can prioritize analyzing your current data, tweak current marketing strategies, and even adopt new ones while your automation marketing solution sets up and sends out the right message to the right customers at the right times. In a nutshell, good marketing automation software should make you a more effective marketer while enabling you to reach your goals much faster.
Categories of Marketing Automation
There are three main categories within marketing automation – marketing intelligence, business development, and workflow automation. You can then break down these categories into smaller subcategories such as CRM software, email marketing software, and marketing analytics software. Before we get into all of that, however, let's go back to the basics and learn what they mean.
Marketing Intelligence
Marketing success is achieved when you have a deep understanding of who your customers are and how you can reach them. Marketing intelligence enables you to do that by helping you learn more about your customers based on their personal information and behavior patterns.
A good example of marketing automation software that does this is Customer Relationship Management Software (CRM). This software collects, stores, and retrieves customer data such as name, job, company, email address, home address, social media, etc. It also collects all the data regarding the customer's interactions with the brand, such as website visits, emails, app usage, and purchase history.
All of this data enables a company to personalize each interaction with their customer. The software helps you segment your customers, create targeted content, and tailor each message you send out based on your customer's profile.
One company that has proven the importance of marketing intelligence is Amazon. Its knowledge of your searches, past purchases, and views, have enabled them to recommend products that you might be interested in, remind you of promotions or renewals, and keep you updated on price changes on products that you have thought of buying (or have bought before).
Business Development
Business development is a type of marketing automation that focuses on moving your customers along your sales funnel, from potential lead to actual sale. There are multiple touchpoints in your company's buy cycle.
Let's say Prospect A visits your website. He then subscribes to your email newsletter. Aside from sending him your monthly newsletter, you send him web push notifications about time-sensitive offers and events. Because of this, he opts to register for a webinar that you're hosting. Anywhere from a day or a week after the webinar, you send him an email with a downloadable guide that's related to the topic.
Throughout these steps, you're able to move them further down the funnel because you nurture the leads based on their interests and actions. You are then able to stay "at the top of their mind," and all of these interactions help you establish a deeper, more solid relationship with them, a relationship that allows your business development team to take the engagement offline.
Of course, before you can implement this kind of marketing automation strategy, you'll need to first learn how to identify lead qualifications and then develop a lead nurturing strategy.
Lead distribution is part of marketing automation that falls under the category of business development. This type of marketing automation allows you to quickly capture leads and check their quality before automatically assigning it to the right salespeople. When you automate lead distribution, it reduces the amount of time between the capture and the callback, which can increase your revenue by 10% and makes buyers more likely to convert.
Workflow Automation
As the name suggests, this marketing automation solution refers to the business processes that are involved in the various marketing activities that can be automated. Here's a good example. Email marketing software is a form of digital marketing that can be automated. While the content generation for your emails can't be automated, sending them to your prospects and existing customers can.
You can use workflow automation to nurture your prospects, moving them along your sales funnel. When they sign up for a website or app, you can send them a welcome email. Afterward, you can send them offers or guides, maybe tutorial videos, to re-engage them. The content will depend on your business and your customer. Just make sure that it's both relevant and timely.
Another good example of workflow automation is social media marketing software. Again, content generation cannot be automated. But you can automate the posting of updates, promos, ads, and content that displays your brand's personality.
Benefits of Using Marketing Automation Software
We've already mentioned that utilizing marketing automation software can have a huge impact on the efficiency and effectiveness of your marketing campaigns. But let's break that down into simpler terms.
Marketing automation software can help you:
Attract more new leads
One of the most common goals in marketing is to develop a larger pool of qualified leads. This is not just about creating SEO-optimized blog posts or social media posts. Marketing automation tools can help you drive visibility across multiple channels, sending relevant messages to your target market at the right times.
Produce better qualifying leads
Not only do you get more leads, but marketing automation also helps you nurture them. According to DemandGen Report, nurtured leads can result in a 20% increase in sales opportunities compared to leads that were not nurtured. In addition, according to The Annuitas Group, companies that use marketing automation to nurture their leads are able to increase the number of qualified leads they have by 451%. How does the software do that? Well, if you have an all-in-one marketing platform that comes with CRM capabilities, the system can help you determine qualifying leads that are ready to engage based on their behavior and predetermined qualifications. The software assigns them a readiness score, so you're able to assess where the customer is in your sales funnel. This helps prevent you from handing off a lead to your sales team until the customer is ready to buy.
Segment your database
All prospects are unique. No one's customer journey is the same because everyone has different needs. This means that you can't treat them all the same, sending them the same messages, promos, updates, etc. With marketing automation, you're able to segment your customers according to a variety of criteria such as demographics, location, or behavioral patterns.
You can even segment your customer database according to where they are within your sales funnel. When segmented, you're able to create the right message AND send it to the right audience. Without such a system, dynamic segmentation would be more time-consuming. Moreover, you're more likely to encounter a human error.
Increase productivity
According to Nucleus Research, marketing automation can boost your sales productivity by 14.5% while reducing your marketing overhead by 12.2%. Why is that? Well, because you've automated a lot of the repetitive tasks that take up too much of your marketing and sales teams' time. While the initial setup will be laborious, once done, the rest will be smooth sailing. And yes, you will accrue time savings each day, freeing up your people to focus on more important tasks.
Boost revenue at lower costs
One huge benefit of utilizing marketing automation is that you can increase your company's revenue by 10% or more within 6 to 9 months. Moreover, you can expect to make 50% more sales from your qualified leads at about two-thirds of the cost of a non-nurtured lead. In simpler terms, you get more leads and more sales at a lower cost per lead.
Improve customer retention
One important rule in business is to never forget your current customers. Yes, it's always good to get new business. But you should always keep in mind the customers you already have. They already trust you and are more likely to buy from you. With marketing automation, you can send them customized content that nurtures your relationship with them, re-engaging them with your brand, and informing them of the full range of your product or service offerings.